Become a Siddha Yogi – Self Realization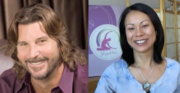 Come join us as we interview our special guest Steven S. Sadleir about his upcoming training program. Airing LIVE on Thursday March 22 @ 11am PST (2pm EST).


Click here for details and registration…
* If you have trouble with the video, you can listen to the streaming audio below.